Athens vs. Sparta: 6th Grade Warriors Face Off in Heated Social Studies Debate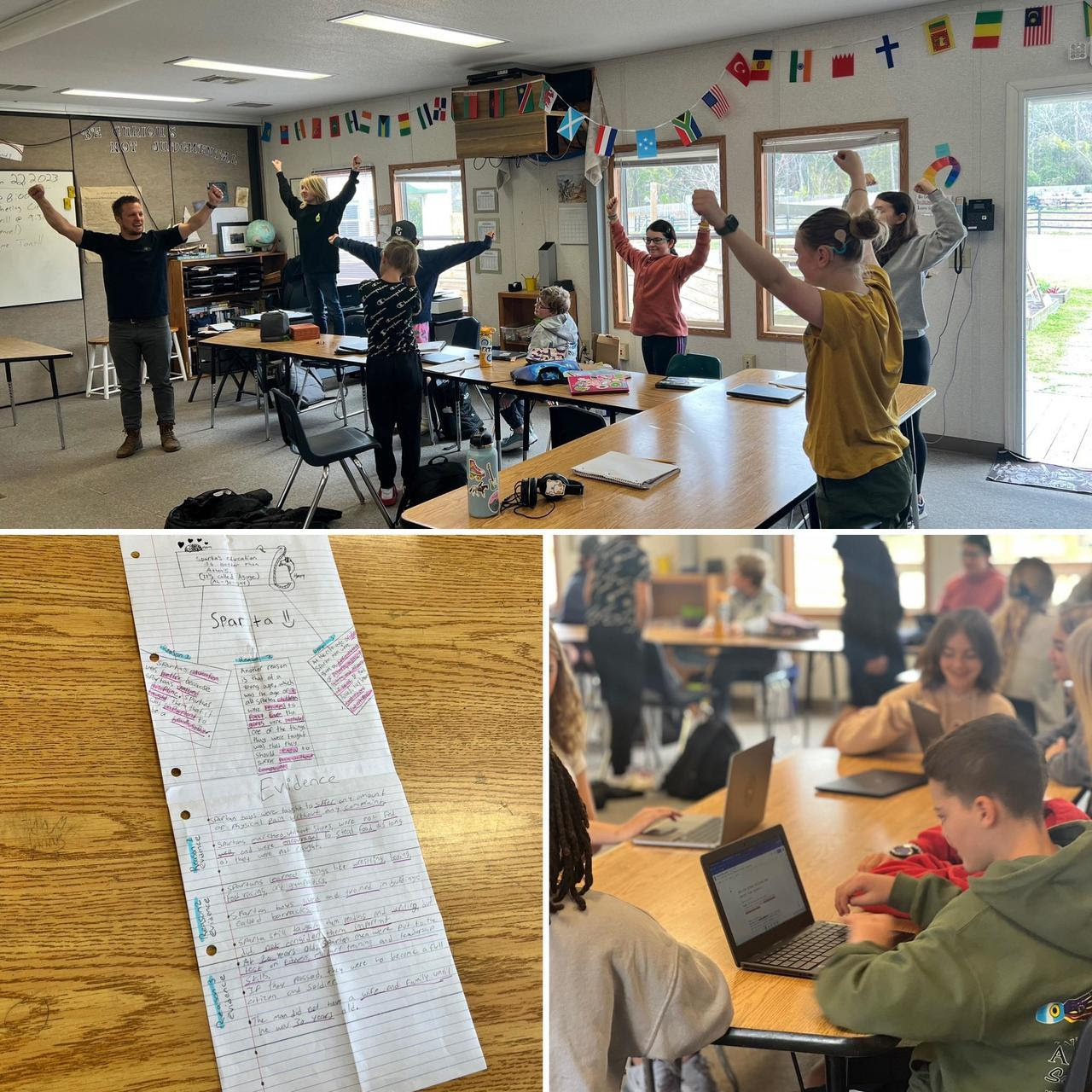 A civic debate on par with the Peloponnesian War took place in Glen Schubert's 6th grade social studies class this week. Parent Nina Pirrotti, Esq.--an employee and civil rights attorney--mentored students on debate structure, public speaking techniques, and courtroom order. They then applied Nina's teachings to write and deliver their own persuasive arguments on the topic of Athens vs. Sparta, covering themes like the economy, education, military, geography, and governmental structure. Tremendous gratitude to Nina for volunteering her time and expertise, and congratulations to these young lawyers for their brilliant rhetorical savviness. Check out those intimidating "power poses" they struck prior to delivering opening arguments!
Math + Art x St. Patrick's Day = 3rd Grade Fraction Fun
How much fun are 3rd graders having with math? The limit does not exist! Teachers Annetta Saggese and Sally Taylor describe the class as filled with "lightbulb brain, ah-ha moments." Last week students mastered difficult concepts on multiplication and division triangles, using near squares to solve tricky equations like 6x7 or 8x9. Building upon that knowledge base, they were then introduced to an early lesson on fraction identification. Students completed color-by-number worksheets of Saint Patrick's Day icons, determining which color to choose based on fraction simplification. Way to go, Spotted Sandpipers!
Muy Delicioso! 8th Graders Visit El Cerro Grande for Food Unit Language Practice
For Nelly Brantley's 8th grade Spanish class, their last unit on food was rated 3 Michelin stars. The class visited local restaurant El Cerro Grande, whose owners are from the Mexican state of Jalisco, to practice their Spanish language skills with native speakers. Students were required to order food, ask/answer questions, and hold mealtime conversation entirely in Spanish. Applied experiences like this one are a staple of the language curriculum and offer students the opportunity to communicate in practical exchanges with real-time feedback that a textbook cannot always offer.
Energy Heroes! 1st Graders Experiment with Cookie Coal Mining to Discuss
Non-/Renewable Energy Sources
Katie Robey and Lacy Kinsolving's 1st grade Blue Seahorses recently explored fossil fuels, coal, natural gases, and non-/renewable resources. Students participated in a cookie mining experiment in which they "mined" chocolate chips out of cookie habitats to demonstrate the effects of extraction on our ecosystem. Together they questioned what the cookie (land) looked like before and after mining, answering questions like,
will it return to its original state? How did the cookie change? Will the same plants and animals be able to live there after mining? What an did the cookie change? Will the same plants and animals be able to live there after mining?
What an innovative way to engage in early STEM education with critical thinking and creativity alongside environmental stewardship.